RCWP CLASSES
Yes you too can train your dog how to Weight Pull.
By joining a RCWP class you will learn everything from harnesses to how to work your dog in a safe and controlled manner.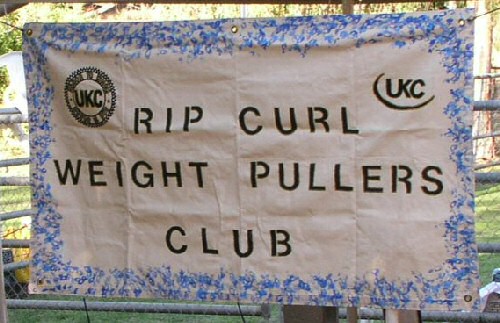 Enjoy the photos of some of our class gatherings below.
We do a lot of leash work to teach the dog to stay on track.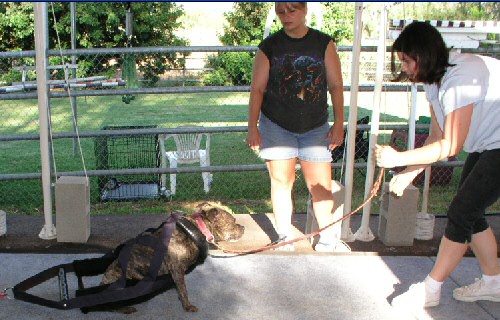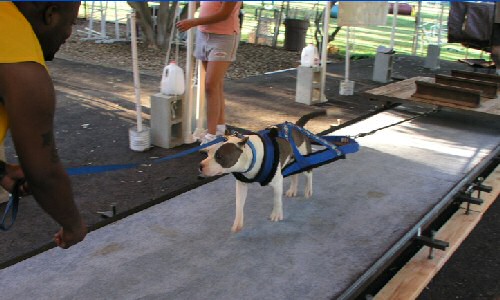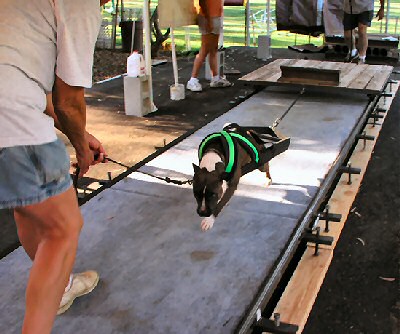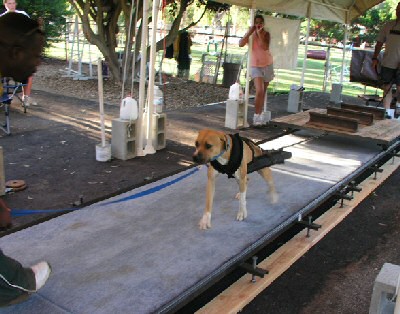 After a while they get the hang of it and we can now start to work without a leash.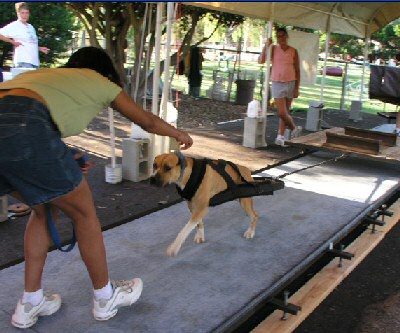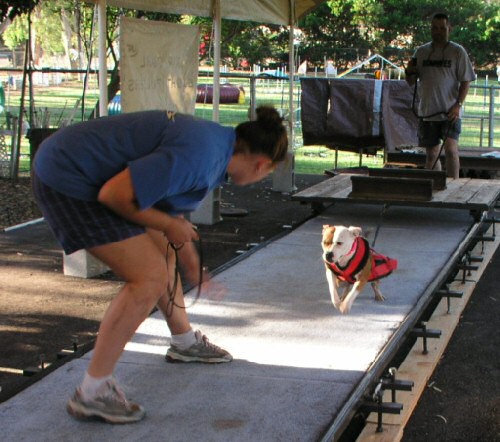 Giving positive reinforcement is a MUST! Getting down lower and staying close to your dog helps this.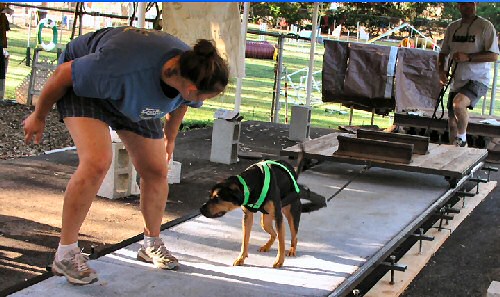 As classes go on we start to see our dogs understanding what is expected from them and they start to enjoy the task at hand.


enjoying the walk down the track to get hooked up, listening to mom give positive reinforcement.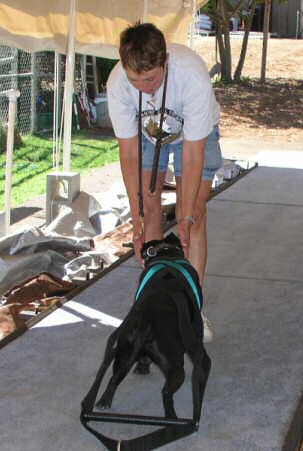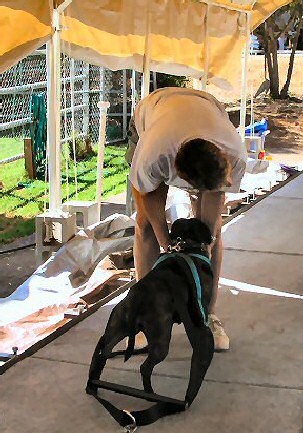 The hook up. Teaching the dog to wait and not bust loose. This is an important step in teaching. Patience!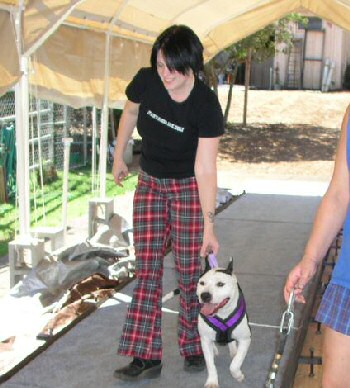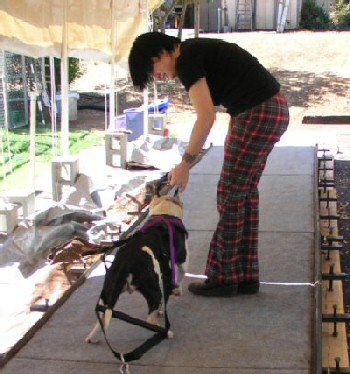 The walk down, happy and controlled. The hook up and getting set.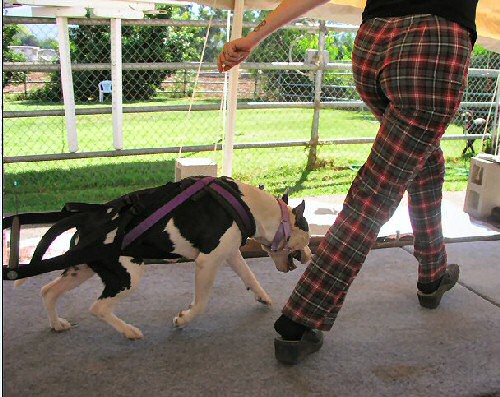 The pull. Staying close for reinsurance. Soon she will be able to work farther away from her
dog as the dog becomes more confident.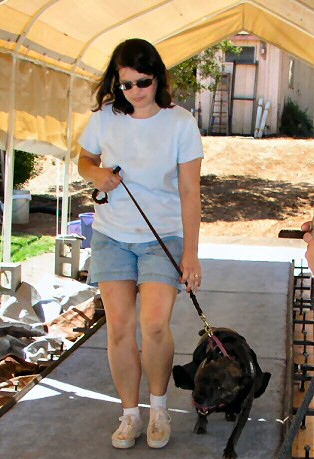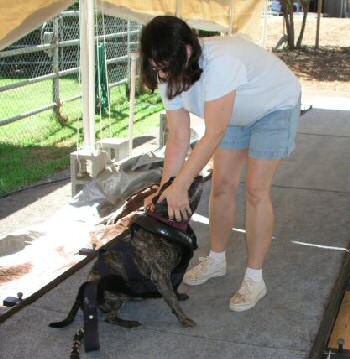 Again a nice controlled walk down to hook up and teaching the dog to stay and wait. This can be a very hard lesson for very high drive dogs such as this one.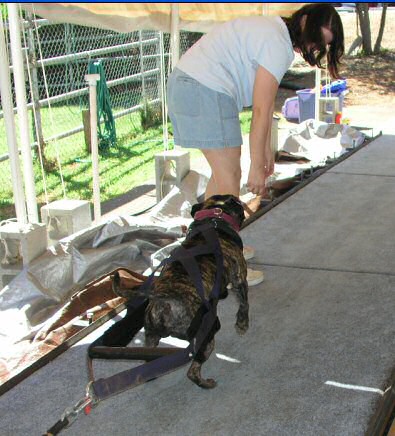 and the pull, again staying close for reinsurance.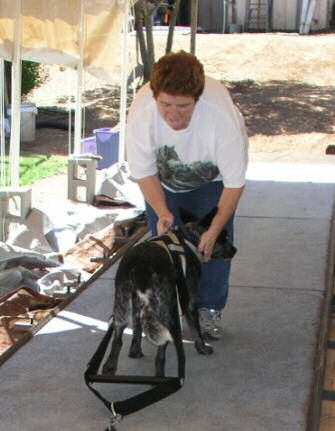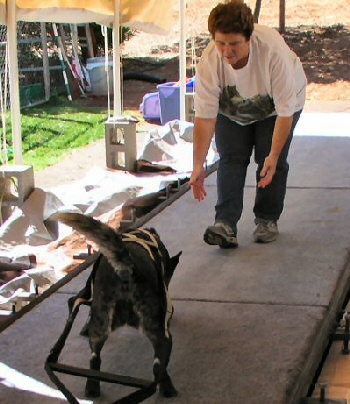 Again, setting the dog and calling to her.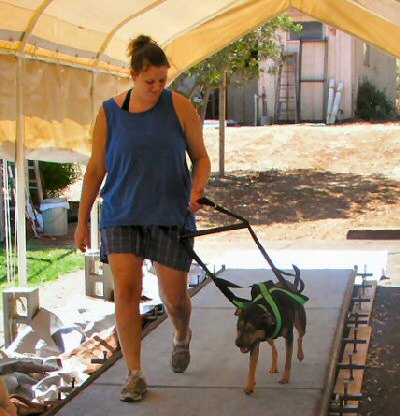 A nice controlled walk down and praising the dog all the way.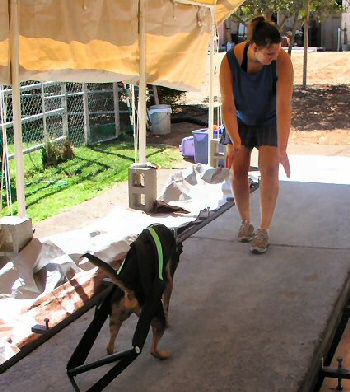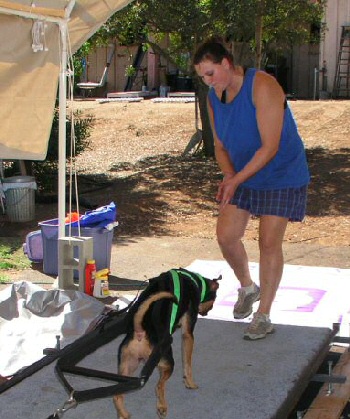 A nice completed controlled pull. Sticking with her dog.
Dogs above in a very short time have went from a cold dog to a more experienced dog. In our classes the owners learn what to do and what not to do. How to read their dog and know what the dog is telling them. Each dog is different so I teach everyone to watch each others dog and listen to instructions. By doing this they get a wide range of experience in Weight Pulling. Hope to see you at one of our classes. Weight Pulling isn't only challenging, it is down right FUN!