Print out our application and join a great club. We'd love to have ya.


Lots of events have been scheduled. Check and mark your calendars.

Photos and results
are posted.


Wonder how to get started? Send us an E-mail to find out more

Great tips and info on
how to get started into
the growing sport of
Weight Pulling

weight pull sleds, harnesses, rail systems
and more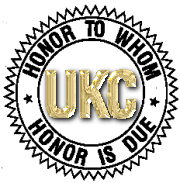 NO DOGS ALLOWED AT PULLS UNLESS THEY ARE ENTERED TO PULL!
If your dog is not U.K.C. registered or not even registered at all, don't worry you can always get a LP# or a TL# from UKC to enter an event to pull.
Any questions send E-Mail to: Our Club President ~ Monika
As information unfolds about this new club this web site
will be updated to keep you informed.
Thank you and God Bless.
UKC NEWS!!!
WEIGHT PULL ALL-STAR COMPETITION PROGRAM
Effective January 1, 2004


Dues are to be paid once a year by December 31st.

SINGLE MEMBERSHIP $20.00


JR MEMBERSHIP (7-18 YRS) WITH ADULT SPONSOR IS $10.00


FAMILY MEMBERSHIP $30.00